A few months ago, I saw an empty paint pallette that was a bit larger than most, and it was set up to accept the paint pots in both the bottom and the lid, with an insert between, so you could leave the lids off and it held twice the paint. When you opened it up, you had a huge pallete to paint from. I didn't need it at the time, but now I do and can't remember the site it was on. Has anyone seen this? I tried to just do it with my current one, but it wont close. I should have bookmarked the site but I didn't. I want to say it sold both clown and face paint supplies, but I have looked at so many sites they all run together after a while.
here is what i use..i use a foam insert on both sides and this case will close..even with the lids on the paint http://www.sterilite.com/productfiles/images/LG1_17254806.jpg
also here is a pic on one of my cases..[img]

[/img]
I went on thier site and it said the item was discontinued for 2012

I'll have to look around to see if anyone still has them.
Oooooooh Barb! I have the same cases, but I didn't know the foam inserts work with them....Do you have the inserts glued in or loose?

I found mine at Walmart last year amongst the school supplies.
they have them at walmart just before school starts and at hobby lobby..
the foam inserts i have to clip off the corners and they fit just fine..I do not glue them in when im done painting i lift the paints on the lid and set them on the other paints and close the lid...works really well when you want to clean your case


I love my case it holds paint on both sides and I use it a little different now. My water and brushes can fit if I am working in a small space. You can even store other things if needed I usually keep my hand sanitizer and towels in there for a quick get away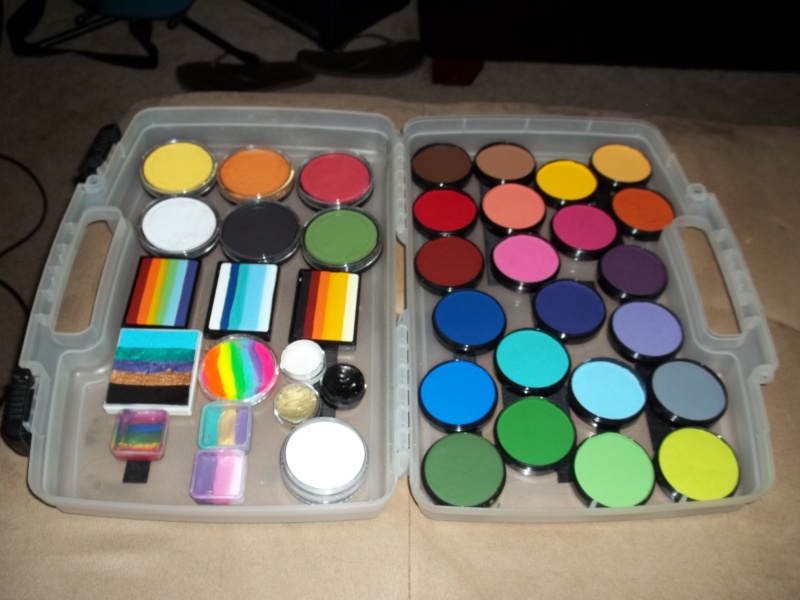 ---
Permissions in this forum:
You
cannot
reply to topics in this forum