Hello everybody, I just received a requist for a bellypaint.
Does anyone have ideas for a painting for a boy, she asked for something with a truck??

Hope someone can help me! Thank you for responding!
Hi gizmootje,
Did she specify what kind of truck she wants???
Perhaps you could base it on a cartoon, like Bob de Bouwer (but those are construction vehicles)
In the thomas trein series they also have some trucks: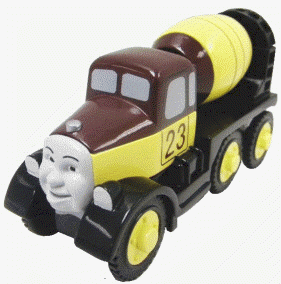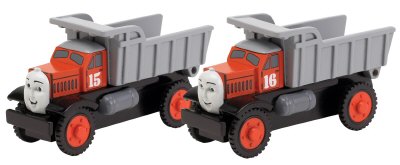 Brandweerman Sam en Pieter Post also have some trucks, and of course there's the Cars cartoon that has Lightning Mc Queen's loading truck...
Hey Tineke,
no she didn't specify what kind of trucks she wants.
I like your pictures!!!

Thank you for your input!!!!
I forgot all about Lighting Mc Queen's truck. Love the idea!!!!
You're welcome...
If I get a request like that (vehicles, airplanes, helicopters) I usually think towards cartoons and children's books, because these drawings are not so technical...
she may know it's going to be a boy and wants to decorate in a cute toy truck theme or her hubby could be a trucker or may be partial to trucks and then she might want a specific type: big rig, dump truck, chevy, ford, dodge, etc. I'd call and ask her what she had in mind.

Luvs to paint




Number of posts

: 726


Location

: MS Gulf Coast


Registration date :

2011-02-11



I asked if she wanted something or if i could make something.....
So it is a little bit my own fault, if I had not asked I would have done a Winnie the Pooh or something.
But now I am fine with the theme and I will ask her what she wants. Because I also asked if her husband was fan of a footballclub. And he is.
I will let you know what I have made

And thank you for thinking with me! Cartoon trucks are the best way to go, I think.
And maybe I can talk my way out of it, LOL. We will see.
How about a monster truck?
A truck on a road to symbolize the beautiful road ahead, the horizon in the distance, trees and maybe even if they have a name a road sign with his name on it.

---
Permissions in this forum:
You
cannot
reply to topics in this forum