I'm fast being driven insane! Is anyone familiar with "wired in" smoke alarms? It keeps "chirping" real loud (it's right over my computer and is chirping as we speak (it started in the middle of the night). I figured it must be the battery, so it wasen't even easy to get close to it cause I went up on my ladder, but I have 12 ft. ceilings, so, even though I'm tall, I had to really stretch to even get the thing off. It's wired into the house but had a battery. A big snow storm is coming this morning, so I didn't want to have to go out, figured I'd pull the backup battery out for now, but it's STILL chirping!!! Does this mean somethings wrong or only that until I replace a good battery it'll keep doing it? It hought it would stop when the battery came out! My landlord is on a cruise so I can't even ask him. Thanks for any info!!!
Last edited by TinafromNY on Wed Nov 07, 2012 2:59 pm; edited 2 times in total
Picture of it!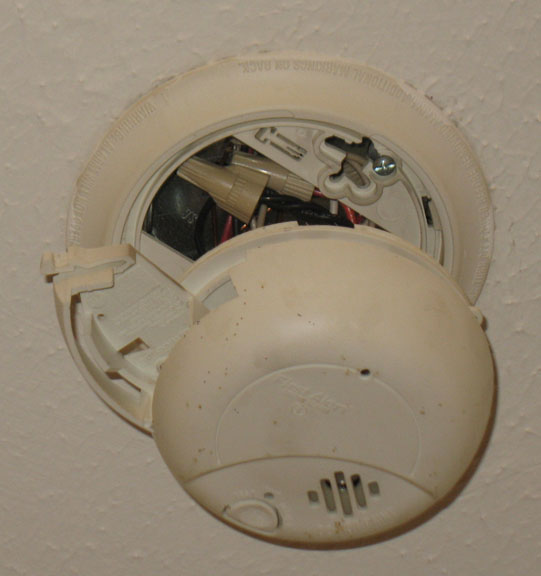 It wont stop until you put a good battery back in

Thanks, I'm going to try that...will report back!!!
Turns out it was the freakin battery, but this was weird. A contractor friend came over, took it down from the wiring, removed the battery and it was STILL chirping without any power source!!! We didn't know why!. But with a new battery it finally stopped, thank goodness, it was driving me NUTS after about 10 hrs. of chirping all night and morning!!!


Similar topics
---
Permissions in this forum:
You
cannot
reply to topics in this forum