For sales at Micheal's Christmas clearance section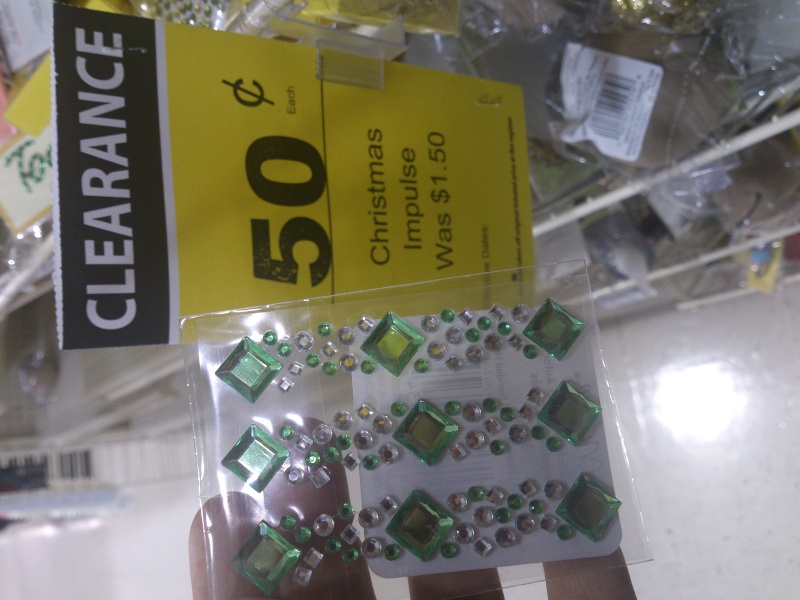 At another Micheal's they were on sale for 25 cents, but here they were 50 cents.
I cut them up and get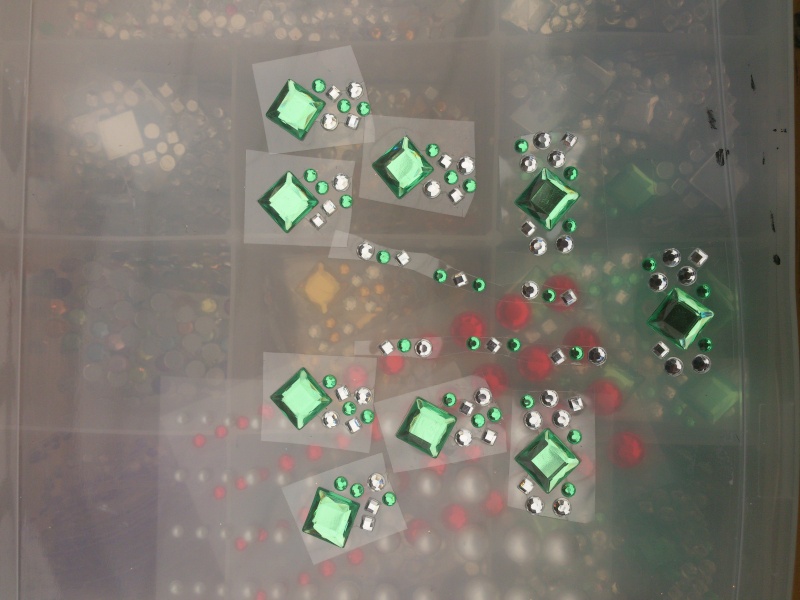 They come in Red, Crystal, Green, yellow and black.
Also, I never glue onto bare skin, always over paint.

They lasted 12 hours on me at my PPF event today and last week.
wow, i must investigate ...thanks for the tip.
Thanks for the tip!!

Down to a quarter each in both stores...
(the other is by where I work and I needed new brushes)
Did I mention these have awesome sticky power, 3 gem clusters on my face today, not one fell off after 8 hours.


It's funny because back when they were $.99 I bought a couple sheets for my daughter to bling out a notebook to go with her Bible bag for church....didn't even occur to me to use for face painting! DOH!!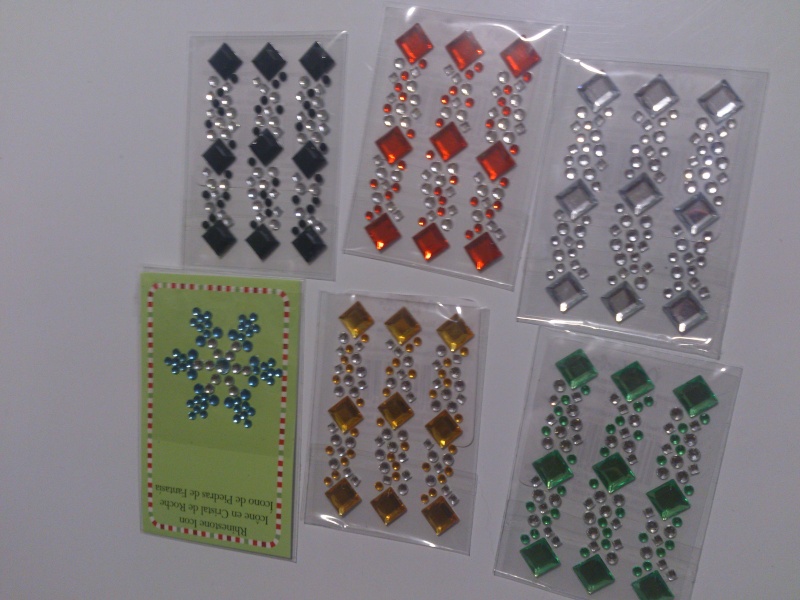 There are all the colors for the gems
Plus they also had the snow flake gems
I cut all the legs off into individual blue clusters. The Flakes make 6 clusters and one has the bonus middle gem at the top.
A Quarter for a set of gem clusters that go with well with just about any design.
CAN'T BEAT IT!


---
Permissions in this forum:
You
cannot
reply to topics in this forum