Hi Guys,
I am going through a get purge phase as I'm tired of being surrounded with STUFF and I need to get i out of my house. In the course of the next week or so, I'll be posting tons of stuff that I no longer love and want to get rid of so please stay tuned...my lack of tolerance for my stuff is your gain.
The first thing I'm putting up is a complete lot of balloon twisting equipment. Everything that you'll need to get started with professional balloon twisting, from pumps to balloons and even instruction aids. I've added an inventory of the balloons that will be included.
In this lot I have:
1 - Filbert stand alone balloon pump (valued at $100 + shipping)
1- Purple Balloon Magic hand pump
1- Pocket Pump (perfect for 160's and impromptu twisting sessions)
1bg - racer balls (they go into the balloons to make racing wands)
3 - Balloon Twisting Videos (2 from Dustin Queary and 1 from Shonna Flanigan)
1 - Balloon twisting book
2 - Twisting Magazines
1 - Popup hamper that served as a scrap bin and inflated balloon corral.
1 - Twisting Bag w/ scissors and sharpies, and balloons of course! (My son preferred a bag to having balloons hanging off his waist.
Over 4700 balloons in various sizes, shapes and colors. Most are still in bags, many unopened or barely tapped.
The balloons average between $5.35-$11 per bag (avg. 100 balloons per bag)
My son is no longer interested in twisting balloons with his big Offensive Lineman hands (nice to know this just 2 months after doing a replenishment order for the Spring season), and I'm not going to hold on to hope and let these balloons go unused until they're useless. The balloons, and pumps are in perfect working order, infact my son did his last gig...EVER... this past weekend. Can you tell I'm a little miffed?
I'm asking $400 for the entire lot + shipping but I am open to reasonable offers. This will have to be shipped to you in two packages as the Filbert pump is in it's own box, though I am researching ways to pack the box with bagged balloons to save on shipping costs. This is everything you will need to get started and you can more than make up your purchase price in 4 or 5 hours of paid twisting.
If you're interested, please PM me. I want to sell this as a complete lot so I can get it out of my house.
Thanks for considering!
CJ (Lady Jayde)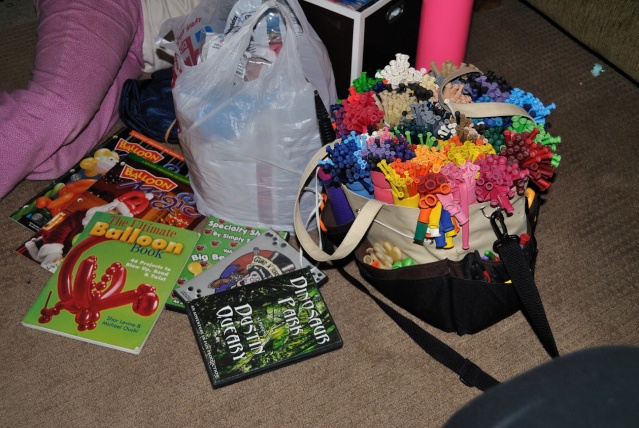 The balloons pictured here (aside from those in the bag) are 260's and specialty shape balloons.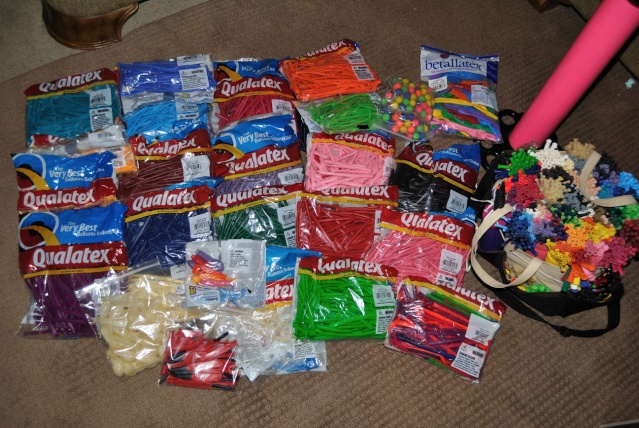 These are the 160's and the remaining specialty balloons: The ones in rolls were pulled out of the bag.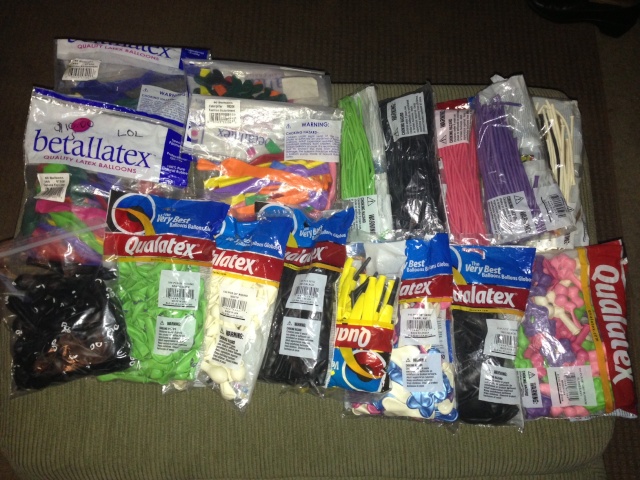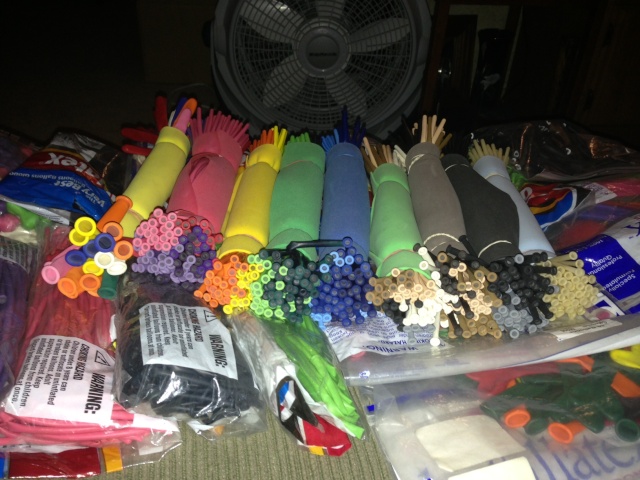 Balloon Inventory (Bear with me, this was the only way I could get it in this thread):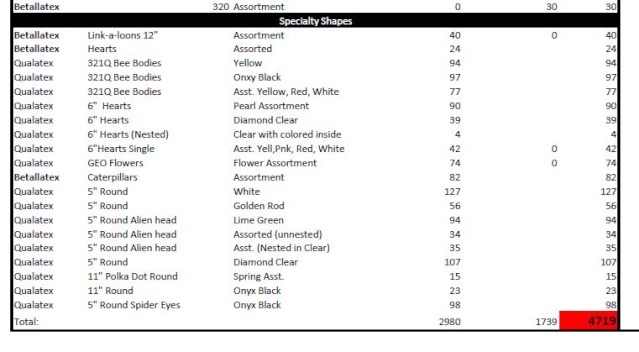 Last edited by Lady Jayde on Wed Jan 30, 2013 12:08 am; edited 2 times in total
Holy CRAP! That is a ton of balloons...

Man.

(and yet, I find myself strangely drawn to it...)

Doe..you crack me up Ha Ha Ha...it is a heap of balloons though...
Oh! You could move your house with all those balloons!
l!zzie wrote:Oh! You could move your house with all those balloons!
Like in the movie UP....

I am interested if the sale falls through!
pm me!

---
Permissions in this forum:
You
cannot
reply to topics in this forum