Hey all,
Do you have montains of face painting products just hanging out in every spot possible around your home?... well i did!! in the kitchen, laundry, dining room, bathroom, craftroom. it was getting a little out of control i needed a home for my facepainting products...
I now have an organised desk in my craftroom that holds all my facepainting products a place for me to sit, relax & Paint

over the next few days ill post a tutorial of how i have organised my things.. Starting with my brushes.Hope you enjoy and i would love to see your ideas too

ORGANISING MY BRUSHES...
Step 1:
I Purchased a cutlery tray (found this one at a discount store for $3)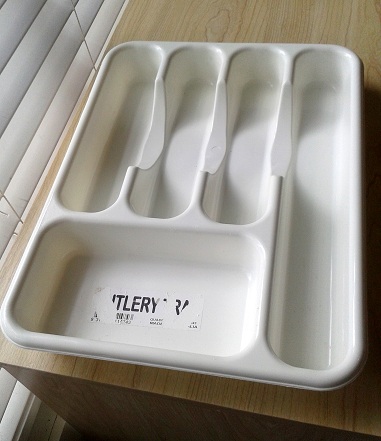 Step 2:
I made a template using Word to make the long rectangle shapes i needed. I also added the descriptions. Round No. 1,2 & Fine liners. Round No 3,4 & 5. Round No. 6, 7 & 8. Filbert Various sizes. Flat Various Sizes. Then i printed them out onto pretty paper and cut them out.
Step 3:
I then Placed the cutouts in between a piece of laminate sheet and laminated them. if you dont have a laminater handy you could always use clear contact, just something thats water proof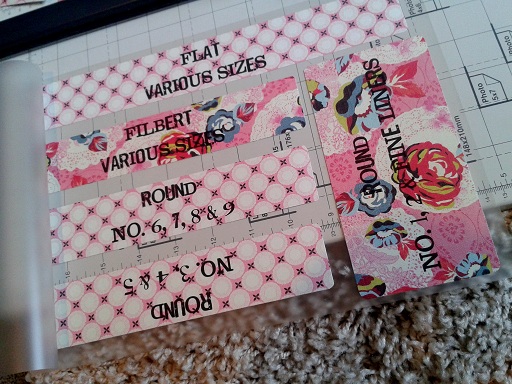 Step 4:
Cut them out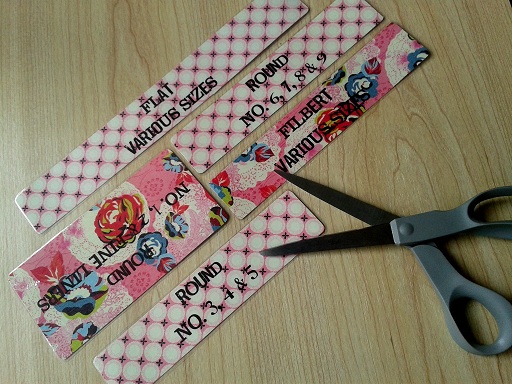 Step 5:
Put some sort of adhesive onto the backs. I used sticky dots, but you could use glue.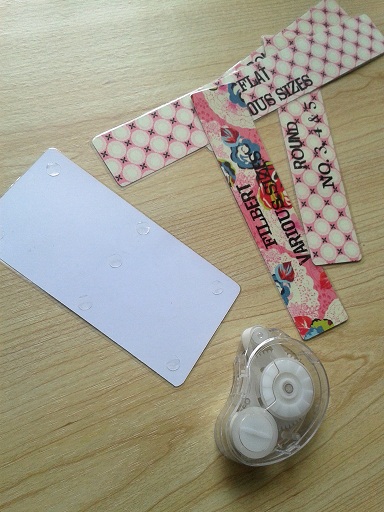 Step 6:
Place Them into the trays

Step 7:
Organise your paint brushes into their sections and your Done!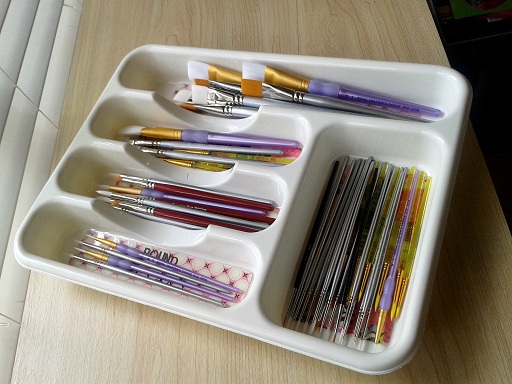 P.S: Just incase you ask these are old brushes i wash my brushes with goats milk soap and they come up brand new!
thank you for telling and showing us how you organise your brushes, it great idea


sammie star creation




Number of posts

: 105


Age

: 36


Location

: West Footscray, Melbourne Australia


Registration date :

2011-12-13



No worries at all Sammie

that is really pretty! Nice!

amylady222




Number of posts

: 1176


Age

: 38


Location

: San Luis Valley, Colorado


Registration date :

2012-08-04



That looks great!!
I read the last lines a bit to fast and wondered how someone can get the idea of rinsing her brushes with gaot milk!

Somehow skipped the word 'soap'....
ooo so nice!! love this idea, shall have to give it a go!
Great idea. And I SERIOUSLY want some of that soap if it makes your white taklons come up that white! Which brand do you use?

Kammy




Number of posts

: 1408


Age

: 45


Location

: Edinburgh, Scotland


Registration date :

2012-09-04



yes i noticed also the brushes look brand new and very WHITE. Target sells liquid goat milk soap in pump container. How did you get the cute pictures using WORD on the labels. The roses and all are very cute.

SummerFun




Number of posts

: 23


Registration date :

2012-09-23



hey! these are my home brushes so they are clean becasue i get to wash them straight after i use them, my ones for gigs arnt as clean becasue they sit in the kit for a while before i get to scrub them. the goats soap i use comes from a natural organic shop thats locally made it dosent have a lable. i use the same for washing myself

im sure your local natural shop will stock them too

@sheilainaz i printed the font straight onto the fancy paper

the paper already had the super cute roses on them



Similar topics
---
Permissions in this forum:
You
cannot
reply to topics in this forum