I'm thinking of getting one...
Who has one?
Opinions please!
I can only afford a partial, should I put the graphic on the sides or the back of my KIA Rondo 2007 suv?
Also, if I do the two sides, do I use the same picture or do I use a different photo for each side of the car?
Paid for itself in gigs within 3 months.
I've been eyeballing car wraps like Shannons for a long time, and I think I need one.
At this point I only have my back window that says 'Tineke's Grime - Facepainting and more - website - phone number'
It's not bad, but it doesn't look professional and doesn't represent the quality of my work, since every beginner nowadays has that same type of text on their car.
Only downside is: My car (Citroen Berlingo) is 5 years old, has 172000 km, and is slowly dying...
I've been wanting the car wrap since I bought this car, but postponed for too long
So I'm afraid to invest in the car wrapping now, since I don't know how long my car's gonna live at this point.
So, I hereby solemnly swear: when I get a new car, I will immediately do the car wrap as well.

By the way Shannon: LOVE the car wrap !!!!
And you have an actuel FACEART license plate???  

Santa is bringing me new vehicle graphics this year. Well, technically, next month... I don't want a wrap, because I don't want to cover my car too much.
I loved my graphics on my old van, (see below) but got a new ride this year.
So I called Santa and let him know that I wanted to do something and he is working on it now.
He suggested using the same picture he used on my feather banner. (see below)
I should see some proposals soon.
They will arrive mid-January.
Old van:
Feather banner: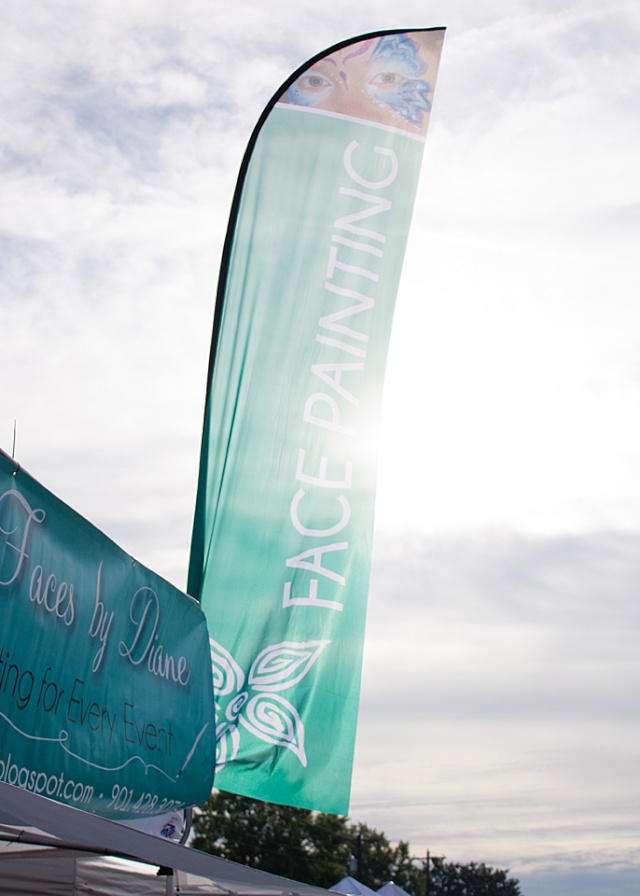 PS. Santa=my dad, who is my advertising guru. He makes all my advertising stuff.
Tineke wrote:By the way Shannon: LOVE the car wrap !!!!

And you have an actuel FACEART license plate???  

 
Yes, FACEART is my license plate. Paid extra for it. 

Here's the proofs they sent me yesterday. I'm so excited!!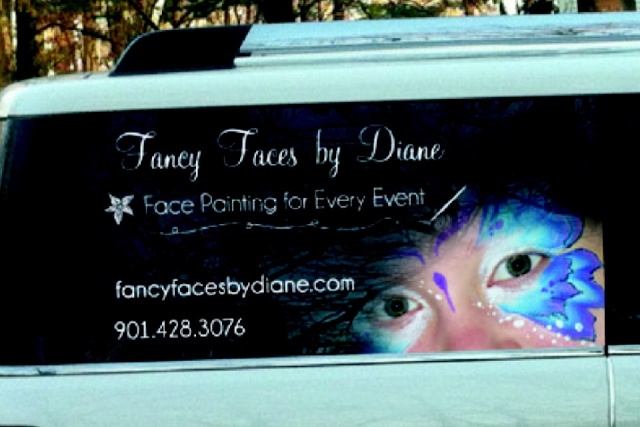 Looking good rthling/Diane !!! I like how the facepaint is fading out into the background!
For those of you that have car wraps--is your visibility hindered at all with those? I've always wondered.

Also, what do you think would be the ideal car to wrap?

Thanks,

Kristina
It costs more in labour to wrap a Toyota. The have to cut around the trim as they can't remove it easily to mount.

And mine isn't on my windows. The lettering is visible in my rearview mirror but not a hindrance.


Similar topics
---
Permissions in this forum:
You
cannot
reply to topics in this forum