I am so excited and had to share! I had the unexpected opportunity of being the only face painter at a 5 day provincial event. Because I hadn't planned on painting, I had no board with me and didn't have time to go to my storage bin to get one.
But I made it through!
My craziest moments:
1. Mother head locking her 20 month old child who didn't want to be painted (clearly expressed through body language) and telling me to paint him because he couldn't talk, and because of that he could not express that he did not want to be face painted. She caused a scene when I refused. Parents in the line behind her were supportive of me.

2. Father leaving his child at my booth and was gone for 20 minutes. I was in the process of shutting down my booth and contacting security when he showed up with an ice cream and then tried to walk off without paying me.
3. The little girl (about 8 years old) who took an absolute temper tantrum when a teenager (who had waited in line!) got to be painted before her. She thought teenagers shouldn't be allowed to be painted.
Best moments:
1 The cutest 5 year old giving me very specific instructions and then requesting a rainbow background at the end. I tried to add some then when she looked in the mirror, had the biggest smile and said "I love it but you messed it up!!!" in the cutest little voice. She came back the next day and announced to her cousin "Here is the really good face painter who messed up my face!". She was happy 2nd time around.
2. The shy little 4 year old boy who was traumatized by the last face painter who pinned him down and swiped a sponge over his eyes in a straight line to finish a ninja turtle mask. It took about 10 minutes of talking and a little bit at a time, and I managed to paint the green and his orange mask (in the right shape, with the knot and tails even!). No details, but his parents were REALLY happy. He came back the next day and we took our time and managed to finish the whole mask! His parents were over the moon as it is the first time he ever had a whole design and he had the best smile.
3. The little almost 3 year old girl who stood so still I was able to complete an entire 1/2 butter fly down to the absolute last detail. It was the best butterfly I have ever painted, and sadly, there was no time for a photo.
My challenges:
1. My paint was so so wet all of the time. It wasn't fully drying between days as they were 10 hour days of painting. I took them out every night and set them by a fan, but they still were pretty wet.
2. My most used brushes were almost worn out! I had planned on replacing them next week as they were a little worn, but I had almost no tip left on my line and dot brushes by the end! The last day was a struggle.
3. I had JUST enough sponges. I ended every day with only 2 or 3 left (I have about 100) It caused me anxiety.
4. There was just enough humidity in the air and sweaty children that my bases weren't going down as smoothy as I wanted them to! The edges seemed jagged and I don't know why.
5. I had some really big crowds (I will probably need a line manager next year if invited back).
6. I had a hard time with my cat and dog designs. I can't seem to get one that I like.
7. Eating and bathroom breaks! Every time I managed to do so, I was so rushed.
My confidence is so up right now. I know I can improve, but I finally feel like a face painter!

AmandaD




Number of posts

: 35


Age

: 39


Location

: Brookfield, NS, CANADA


Registration date :

2013-08-02



wow, trial by fire, congratulations! glad you had good experiences to outweigh the crazies.

jlirie




Number of posts

: 1812


Location

: us


Registration date :

2014-07-31




angelic_1s




Number of posts

: 13


Age

: 36


Location

: Melbourne S.E


Registration date :

2014-09-17



congratulations. it sounds like you pulled thru with flying colors.

kathy2467




Number of posts

: 2


Registration date :

2013-06-07



Just a few tips:

I have 2 sets of basic paint that I use, that way I can alternate them and allow for plenty of drying time.

I have my designs and then I have simpler versions of said designs. For example: I have a great tiger mask and then I have a tiger eye design. I can do an amazing cat but my very, very, very simple kitty is a crowd pleaser as well. It's a good idea to have a few different ways to do designs because every kid is so different. Some wiggle, some sit more still than mannequins and it's hard to resist the urge to paint portfolio worthy stuff on them, but you have to refrain if you have a big line.

When it's hot/humid and the kids are sweaty I dust them with baby powder before I start painting. Be sure to ask if they have asthma first.

Sounds like you got a pretty good taste of being a face painter. I hope you made tons of $$$!

Kal




Number of posts

: 433


Age

: 34


Location

: WV


Registration date :

2014-06-29



kal, good point about simpler versions of designs for squiggly (squirmy + wiggly) kids, i will put that into practice. i've usually just gotten surprised and then tried to improvise.

jlirie




Number of posts

: 1812


Location

: us


Registration date :

2014-07-31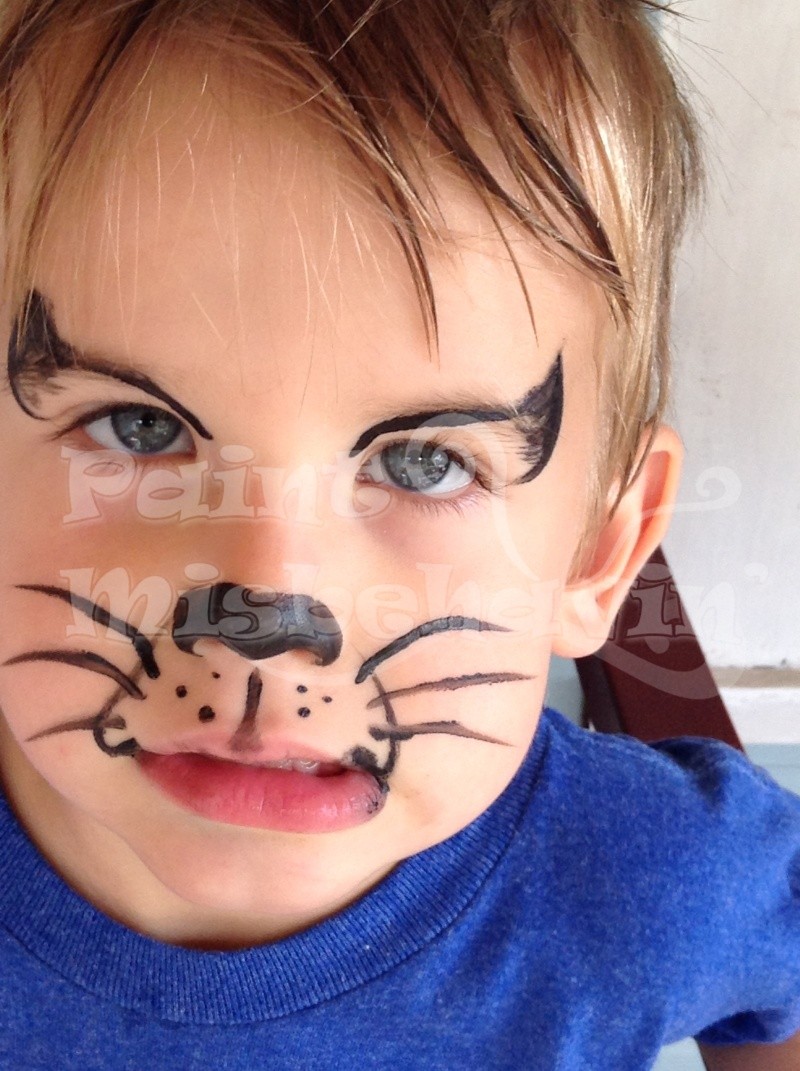 This is a very simple version of the one sillyfarm teaches. (I think it's sillyfarm) This thing takes like 30 seconds and is a staple seller for me. Also, lisajoyyoung's puppy is amazing and one of my favorite things to paint. My Frozen princess crown though has been the absolute hottest seller for me. I'm gonna have to get a blue one stroke because I've had the blues eaten out of two prisma cakes now. It's so much easier than trying to paint olaf on a two year old. You just gotta learn what works best for you and your crowd.

Kal




Number of posts

: 433


Age

: 34


Location

: WV


Registration date :

2014-06-29



ooh, frozen crown, wanna see

jlirie




Number of posts

: 1812


Location

: us


Registration date :

2014-07-31



I could have sworn I posted it in here :/

Kal




Number of posts

: 433


Age

: 34


Location

: WV


Registration date :

2014-06-29





Similar topics
---
Permissions in this forum:
You
cannot
reply to topics in this forum