Hi there,
I have decided to sell my zero G set. I won this a couple of years back from the company but just am not an airbrush artist and can't see it happening anytime soon. I have never used it on a job, it has only been used a couple of times for about 15 minutes to try it at home. Everything you see in photo ,airbrush gun set with cartridges, stencils, paint etc.,for $500 no shipping cost for US.  I have the zero G in pink, with 6 cartridge pack, retails on the site for $665. Then I have 5 of their stencil packs, the Sugar skull faces ($29 on the site), the rest are about $12 each on site. The paint was received with the gun a little over 2 years ago. I asked an European Body Art Employee about shelf life. He said if the consistency wasn't quite right you can add a bit of alcohol to it and it would be just fine.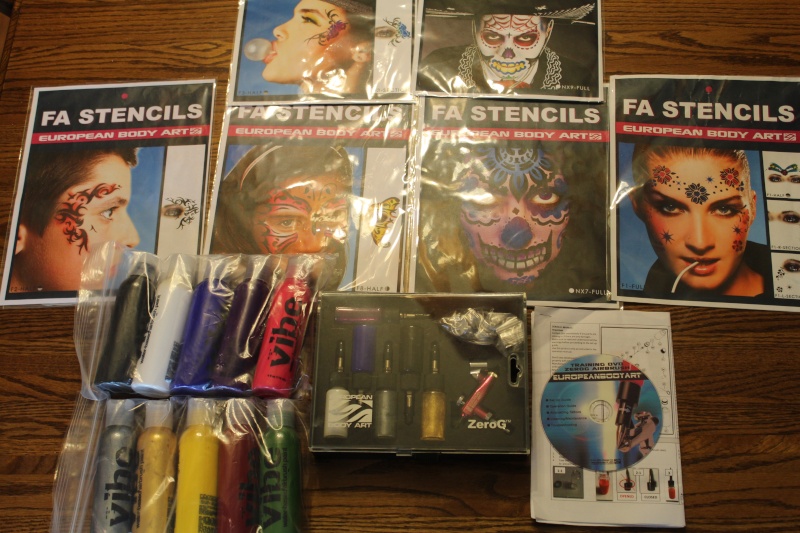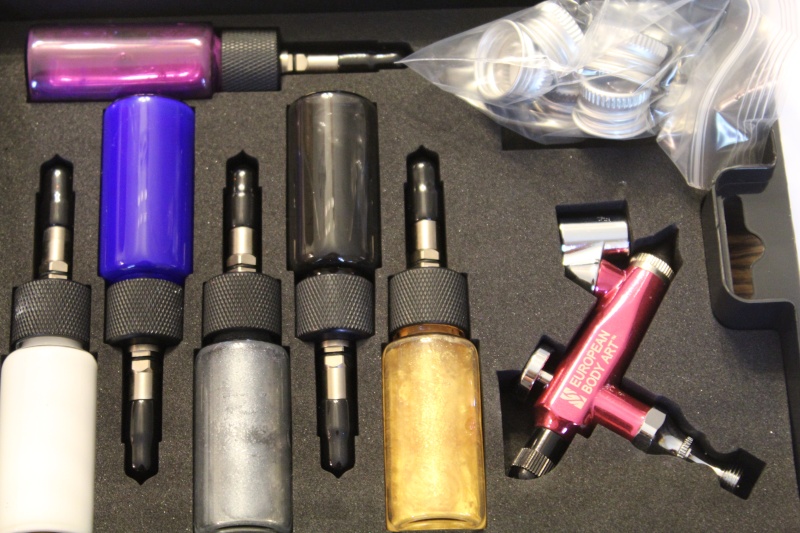 Last edited by Jody Rife on Fri Sep 25, 2015 1:58 pm; edited 1 time in total
Sold but thank you for asking.

---
Permissions in this forum:
You
cannot
reply to topics in this forum