Hi, I have just purchased a FatMax and was thinking of using it to double up as a table as-well as a carry kit. I was wondering if any of you use this and if you have any issues with it or any top tips for converting it to make it more useful etc. Also, if anyone has decorated theirs etc, I would love to see pics.
Thanks x
I have one and love mine for packing all my stuff in (although I'm still working out what arrangement works best). When I bought mine, I thought I would try to work out of it and even created a pvc pipe support for the top lid that I could attach a foam core board to as a table. However, I now think I work best from one of those fold-up rectangular tables you can get at wal-mart because I have a tendency to spread out with my stuff. If I was planning to work tons of parties, I might try to quell my desire for more work space and learn to work right out of the FatMax. Considering I just ordered more paint this morning... the not-spreading out plan probably ain't happening!

Hoodat Whatzit




Number of posts

: 58


Age

: 47


Location

: Jacksonville, Florida


Registration date :

2014-05-10



Lol, I was using a nappybox inside a medium sized suitcase aling with my 4ft folding table & tall directors chair but I was sick of having to go right to the bottom of my nappybox to get my palettes. I think I could possibly work with a slightly extended tabletop (if I were to make one) as I could have the middle tray for the non essentials or bulky items that take up room such as sponges,wipes etc.

How did you go about making the support?
I should probably take a few more pictures but I haven't set it up with the FatMax in ages. Here's a few of the the PVC pipe legs. It actually goes over the top of the lid. I was attaching it with some flat bungee cords. I think if I was really going to use this, I would modify the base so that it's a little more stable. The legs splay out but since it is connected to the FatMax it's still pretty sturdy. I could have used epoxy to keep the legs from swinging out but this way it all comes apart and fits in a bag if I want it to. I just attach the foam core top with zip ties that can be cut away when I want to take it down. LIke I said, this was the thought in my head but a table seems to work better for me.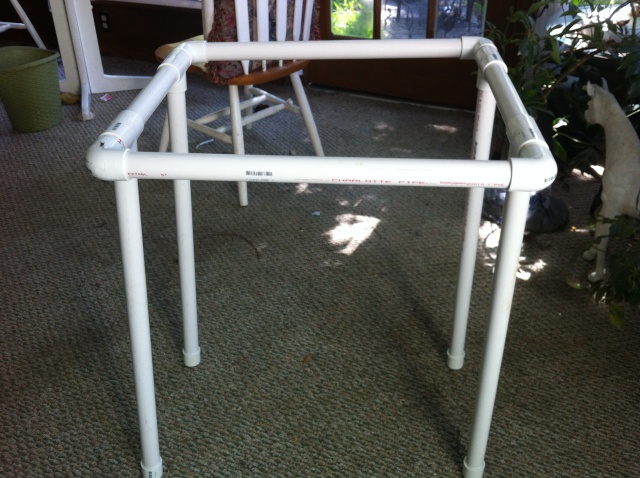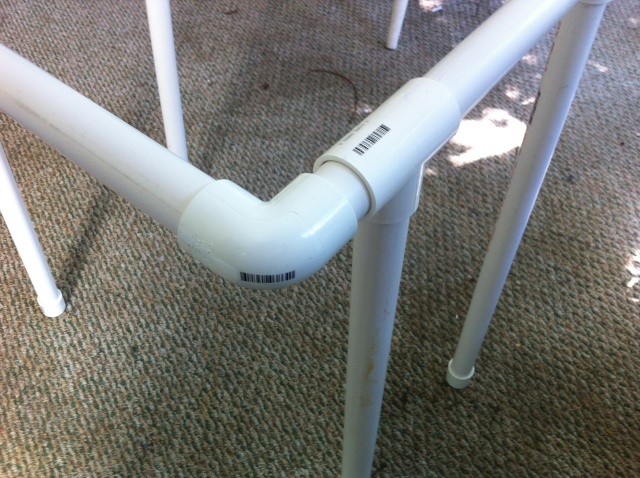 Hoodat Whatzit




Number of posts

: 58


Age

: 47


Location

: Jacksonville, Florida


Registration date :

2014-05-10



I added strips of Velcro to the lid/top of the fat max and hubby cut a nice long board and I added Velcro to it and makes a nice steady table top for me, we didn't make it much wider then the top of the FM but made it a big longer, works great
I use my Fatmax as a table, I cut the handle off of the tray and covered both the tray and the lid of the Fatmax with mat board covered with purple duct tape.  I only put the face paints and sponges on the table top so it doesn't get weighed down and keep my supplies in the compartments.  I keep a container for dump water underneath the table part.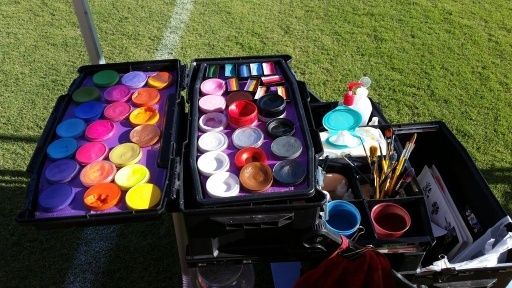 My Fatmax keeps evolving, now I've cut one of the levels on the tray for taller face paints.  I'm about to transfer my face paints in square containers and make more split cakes.
If you search the forum for "Fatmax" you can find past threads on it, there is a lot of cool info.
http://www.facepaintforum.com/search?search_keywords=fatmax
Oh yeah, when I'm ready to go, I lift the mat board out of the lid, stack it on the tray and close it.
I had a fat max for 4 years, it was my first love even when I cheated on her trying several guitar cases I stuck with her, until it broke, I have all my paints on a scrapbook case that I put on top of the lid.


Staley




Number of posts

: 117


Location

: Missouri


Registration date :

2014-05-06



---
Permissions in this forum:
You
cannot
reply to topics in this forum