What, exactly, is the difference between a poofer bottle and a dropper bottle??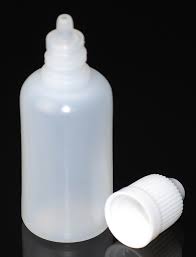 I have a few of these on hand already (I use them to dispense tattoo inks) and they look like the same thing??? Every poofer bottle I've seen online and on youtube videos looks like one of these- are bottle sold specifically as 'poofer bottles' different in any way?
What you want is a low density one--some are more durable/sturdy than others...and thus, just don't poof as well. If you order one when you order your paint, it's an easy comparison. Hope that helps.
Lower density, as in thinner or softer plastic? That makes sense...

I thought it might be something to do with the bottle tip, because I remember reading about people cutting/melting the tips...?
Duh, that too...the point tips help direct the poof. Don't know why I only gave half an answer to a complete question. (Sorry.)


Similar topics
---
Permissions in this forum:
You
cannot
reply to topics in this forum