Feeling bad for not checking into the forum for so long, skipped out for this whole summer! I'm finally getting into the right head space of no longer being overwhelmed with the summer face painting rush.  So much progress from when I started!  I have a body painting coming up, a few more under my belt and finally feeling on top of my set up, bookings, forms, record keeping (and house work, lol).  I hope everyone is having a grand summer!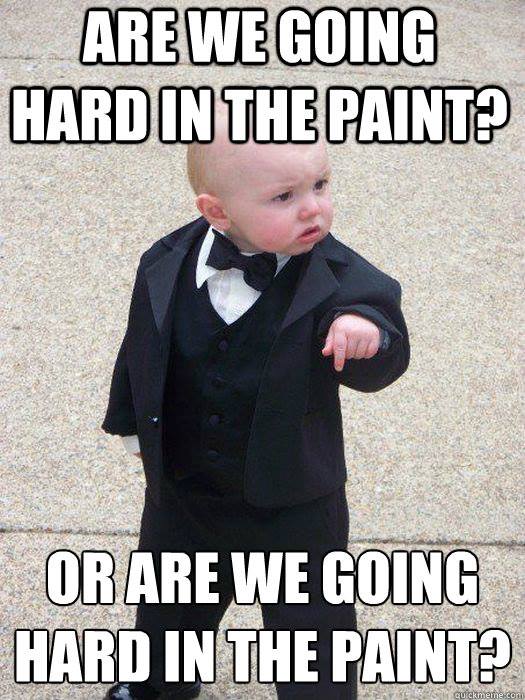 Welcome back! SO...you can actually see your progress. COOL, Huh? I sometimes cringe when I see my 1st few faces.
Oh yeah!

Yesterday I was feeling pretty good about my progress. Then I spent some time looking at Mark Reid stuff and started feeling like a noob again :/

Kal




Number of posts

: 433


Age

: 33


Location

: WV


Registration date :

2014-06-29



WELL...Mark Reid IS "The Master".
glad you're feeling good about your painting, thouartbeautiful

yes, mark reid's stuff is great. i love this tiger, which i think is his but might be inspired by him, couldn't find the link.  i was trying to figure out how you get the stripes to have both a blended inside as well as a crisp outside line?!

jlirie




Number of posts

: 1812


Location

: us


Registration date :

2014-07-31



Could just be dry blending one side of the line... that would be simple enough if that's the case.
i'll have to try it again, my first attempt at blending had too much of a brush stroke look. maybe try a softer brush. or maybe it's done with a sponge.

jlirie




Number of posts

: 1812


Location

: us


Registration date :

2014-07-31



I've been gone for a while too lol This summer has been good!

Trying to get back on a bit, got way too many projects on the go lol.
Yeah FF, I have been trying to master the art of not putting so much on my plate.
Jlirie, I agree with it being dryblended, I usually use a really soft flat edged 1" brush for my dryblending. Have you ever tried google image search?? You can upload any picture and see where it is elsewhere on the internet. On the Google main page, click on the little camera for google images. It looks like this image is from Wagner Events in FL, but I agree that it must be a Mark Reid inspired design.

I've reached a point where I see my own style, I'm a really "safe" painter and going out of this comfort zone is hard, especially on a gig or dedicated shoot. I need to get out of my own box, lol.


I feel like I've been gone for ages as well! My first two quarters this year were INSANE, on top of planning my wedding and trying to finish my degree with lightning speed! It's like a little family reunion being back


---
Permissions in this forum:
You
cannot
reply to topics in this forum