I got all excited as FINALLY someone in HK was stocking brands like DFX which I use.

But turned out to be only smaller sizes and not the metallics/ new colours..

Anyway they also had the DFX books (I forget the name but was at least 2 of them) and on the back cover with 2 other painters was 1 of the Wolfes. Yay, I thought, I had the 1st 3 Wolfe Cheat books and they were lovely, hopefully these new DFX ones would be similar as they 'have' the Wolfe twins now.

BIG disappointment; the quality of the books publishing/ paper was not the same to begin with, cheaper and not so tough. Then the artwork.... well it was like a bad copy of a lot of designs the Wolfes have already published. And I think only 1 had been done by 1 of the twins, the rest were just not their standard. Nothing new, and with not even 'ideal brushwork' to give you something to try to copy, waste of money IMHO.

This was all taken in on 1 leaf through in the store but I'm pretty sure most would see the same on longer perusal..

So, sorry, DFX, much as i LOVE your new metallix, the books are not worth it.

Cat x
Agree. Love the products. But the book is below the normal standard. It is the same on their facebook page, a lot of the designs displayed are not something I desire to recreate.

http://www.facebook.com/profile.php?id=100000707602609&ref=ts
Lone, I really love the three-D look of your new avatar. Would you be willing to put this in your gallery or share a larger photo? Thanks!

_________________
Face Paint Forum Shop
www.FacePaintForumShop.com
TAG, Diamond FX, Wolfe, Global, Kryvaline, Paradise and other Face Painting Supplies
Shipping from $3.99
Washington DC Metro--But Serving the World!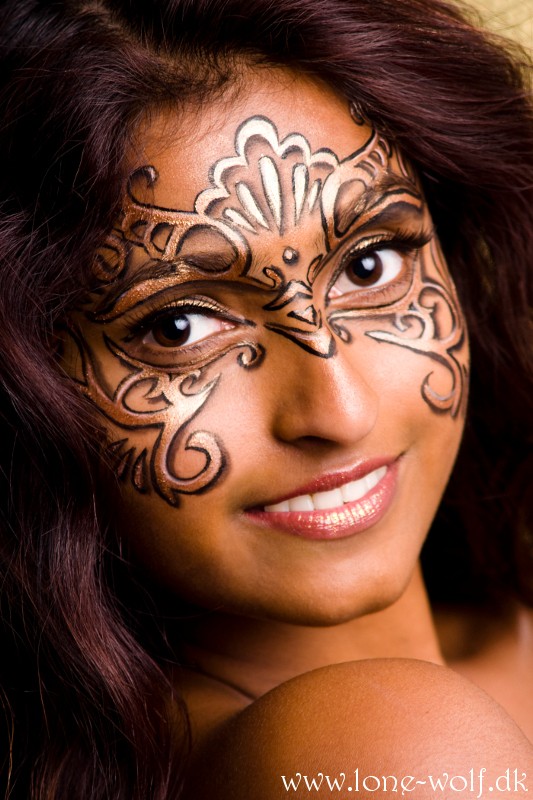 Made with the new DFX metal colour "old gold", plus black and white.


Similar topics
---
Permissions in this forum:
You
cannot
reply to topics in this forum