Page 5 of 5 •

1, 2, 3, 4, 5

Okay, here it is!! Months and insane amounts of time and money later!!!
Phatima, and magnet madness!!
AND! I am a Brush-Lush.
I cut flashing and epoxied it in the trays of the revolving brush holder.
I put magnets between the two lap top cases to hold them together- I was entirely defeated by the task of finding smaller trays - wasted a morning fighting a plastic case with a Dremel tool LoL.
I used the watercolor containers from Party City, $.59 a piece. The foam came from something shipped to us...I'm embarrassed to tell you how PERFECTLY it fits. Even the little trays stick up the tiniest bit above it - easy to grab out when I want to hand hold the paints.
I HATE mixing colors on the job, and can't stand reaching all over creation, so I made most of my watercolor trays into splits. I used to have both sides of each laptop covered with round containers, and plus some stacked on top of one another - disasters daily.
I don't do much sponge work, I prefer the Maxine's Mops and my big filberts, so those sponges will probably go.
I epoxied magnets to all of my ArtyCakes, and epoxied a sheet of flashing to the top of the red laptop case. FunFun! I tried it with the brushes there, but this way the Artycakes are prominent and as they are the quickest method, I am happy to have them there to pique interest. I'll have to find a new container for my shimmer powder. Those lids are a bear.
Water container is tucked into the middle tier. Can't be spilled. Will have to hunt down a bucket with a handle for that. LOVE the black container - wish I could find a taller one. SO glad to ditch the light green stained one.
I will probably probably print a sign to put in my acrylic sign-and-name-card holder. One with prices, another with just company info for the private parties. I had several things printed from Vistaprint, some corrugated signs, and small and large banners. I'll work something out that way for the side.
The brush holder slips right into the base. By no means is it a perfect thing - the tubes don't go far down, so the brushes lean crazily. Solution is somewhere in my head.
Starting to get requests for bigger events - YIKES!!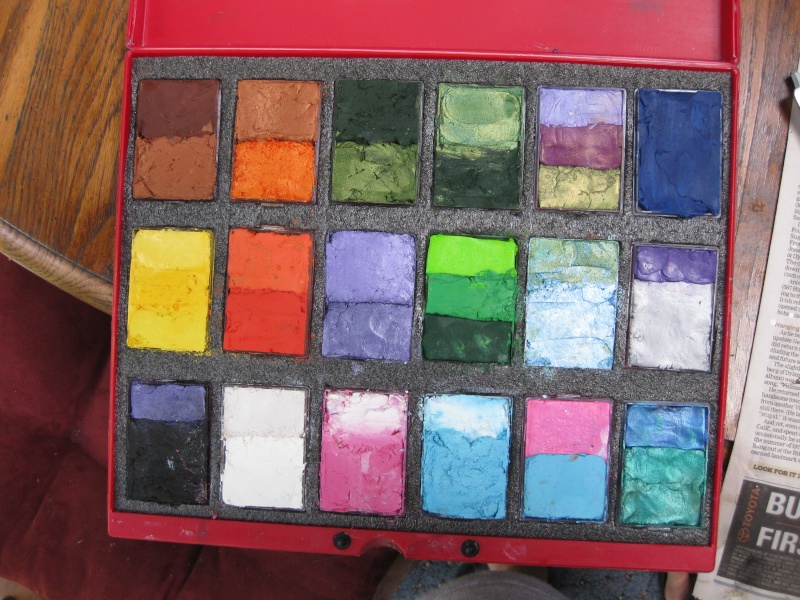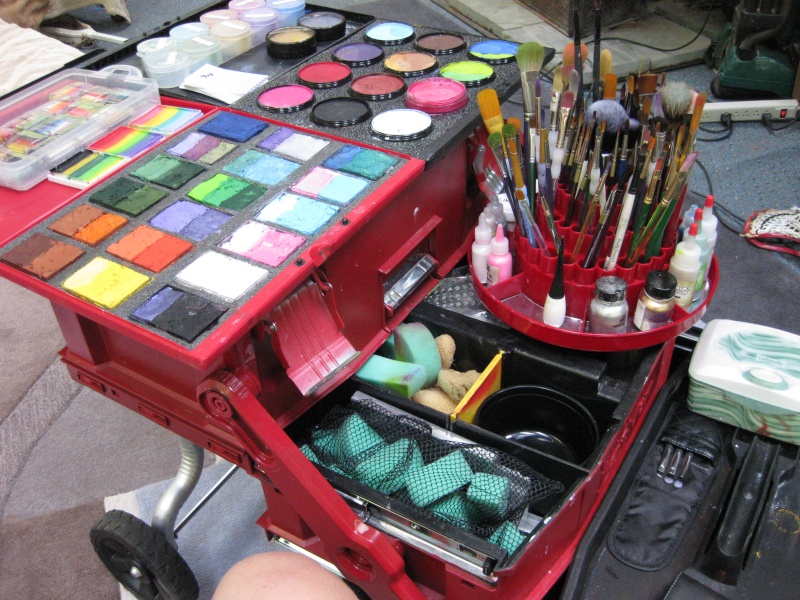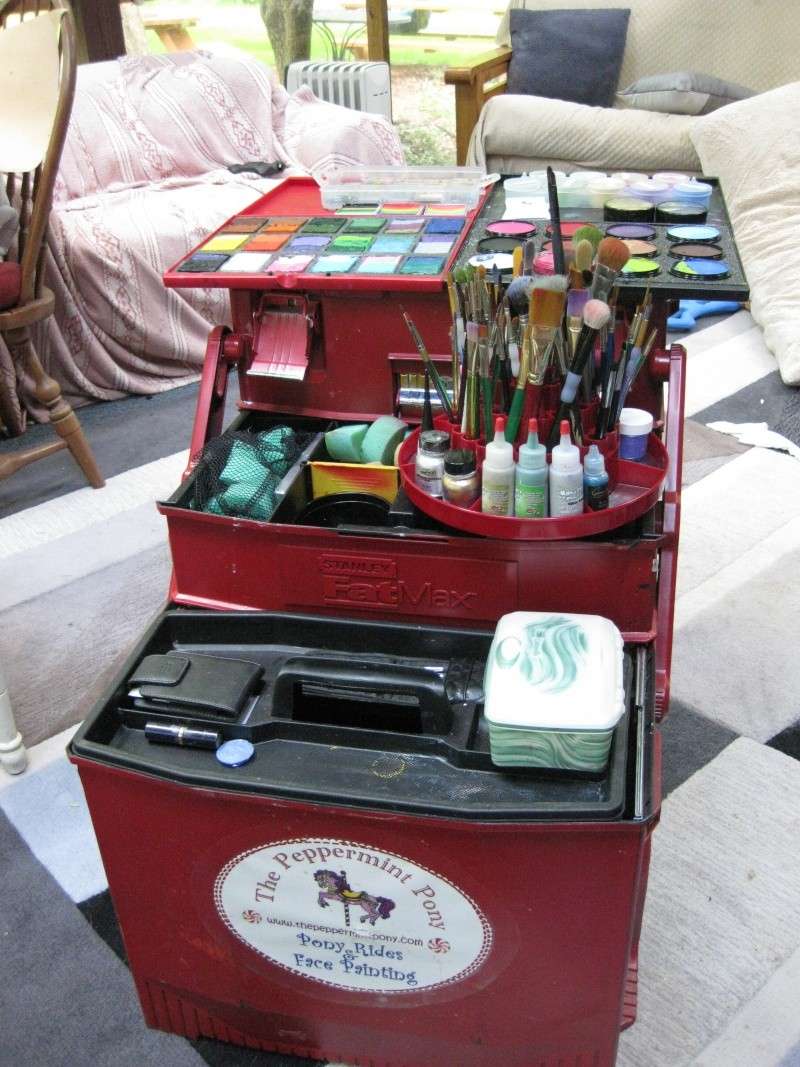 Page 5 of 5 •

1, 2, 3, 4, 5

---
Permissions in this forum:
You
cannot
reply to topics in this forum