Anyone paint anything for the luck of the Irish?
I went to work all irish glamed up myself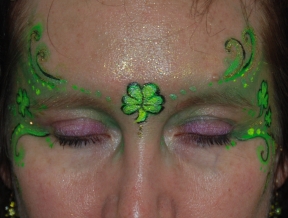 used a little black light reactive paints just for fun.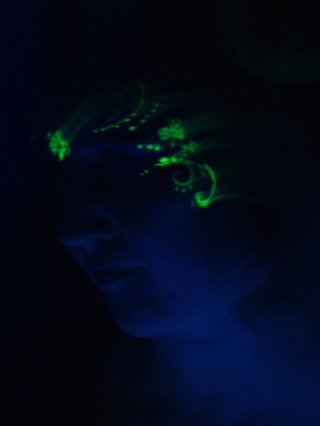 Pretty!

I didn't paint myself, but the club I painted at for Mardi Gras called and asked me to go and paint the staff for St. Pat's (they called me Monday to go over Tuesday!) so I was there for over three hours last night painting gorgeous girls again... this time no photos though as I was trying to keep the speed up and most of the girls were working and had to have their sections covered while being painted.
I didn't wear it out anywhere yesterday, but I did paint this ahead of the event as practice...
Very cool. Which neon are you using?

_________________
Face Paint Forum Shop
www.FacePaintForumShop.com
TAG, Diamond FX, Wolfe, Global, Kryvaline, Paradise and other Face Painting Supplies
Shipping from $3.99
Washington DC Metro--But Serving the World!
Irish Eyes are Smiling! Very awesome ya'll!

Love the black light paints.
I really like the shape of your shamrocks Perry



Similar topics
---
Permissions in this forum:
You
cannot
reply to topics in this forum