I recall someone having a blank face for planning designs, does anyone remember who had that? I'd like to use it to make some coloring sheets.

Shannon Fennell has one on her "resources" page. You can find the link in her signature, just look her up in the memberlist and look at one of her posts.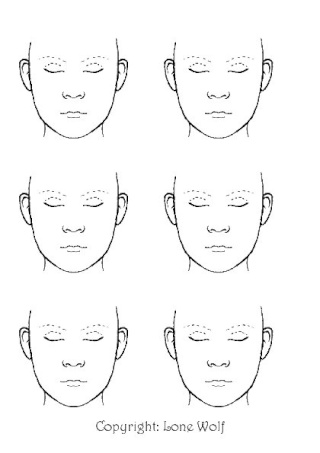 i got this one off of lone wolfs web site. hope its what you are after.
Here's one I use (click to get the full size):

...or lighter:

Yup, I have a couple of versions on my resources page.


Similar topics
---
Permissions in this forum:
You
cannot
reply to topics in this forum