Belly Painting is so much fun. I love how they babies move around. This is my first belly painting. They were having a boy but no name picked out yet and just wanted animals. I loved it. This little guy kept going crazy with my #3 brush. I have another belly on Wednesday!! Let me know what you all thing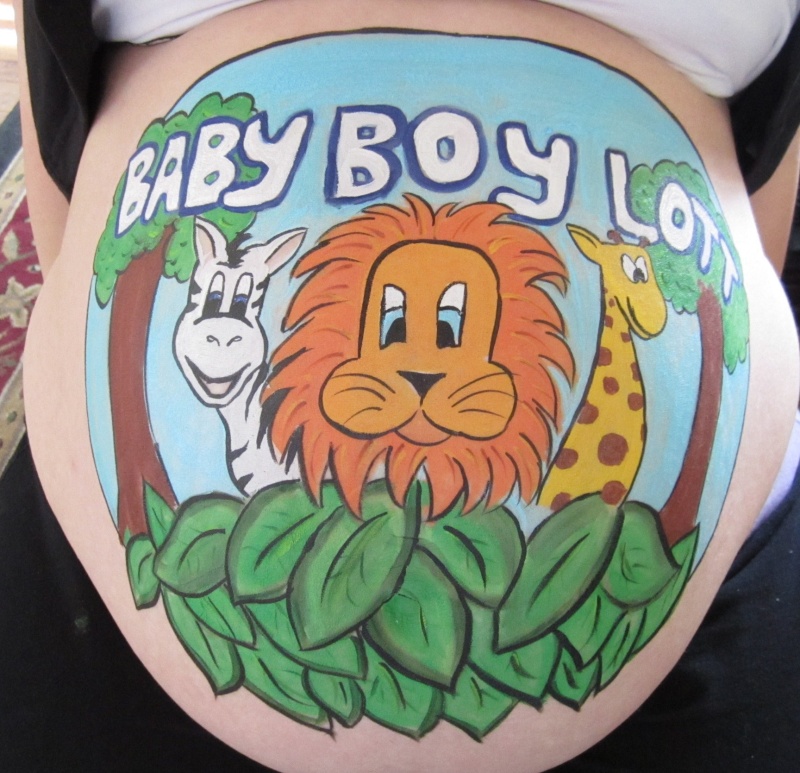 I was going to say "super cute!" and then I saw Whitney beat me to it! LOL! ...but it IS super cute.

NICE NICE!!!!!
You did a wonderfull job!
That's is adorable Michelle! You did a great job

Thank you Guys!!!! I dont like the letters and there are afew other things I feel could be better but I was pretty pleased with it. I hope the one I do on Wednesday turns our as good if not better

---
Permissions in this forum:
You
cannot
reply to topics in this forum