Page 3 of 3 •

1, 2, 3

ya know Punky; I also have a tough time with roses, but look at the work you already do....who cares if you don't do roses. the little kids never ask for them anyway. You shine in other areas....you need to just sit side by side with someone and the do one U then you do the U.....then they do the upside down U and then you do it...and so on and so on. My problem is with the remaining leaves. It's that special "twisting" of bristles that causing that rolling of the petal. I just love that.

The one that helped me a lot is: Utube: Lisa joy young : rose princess She talks where i can understand...it makes sense ya know what I mean? let me know if that helps.....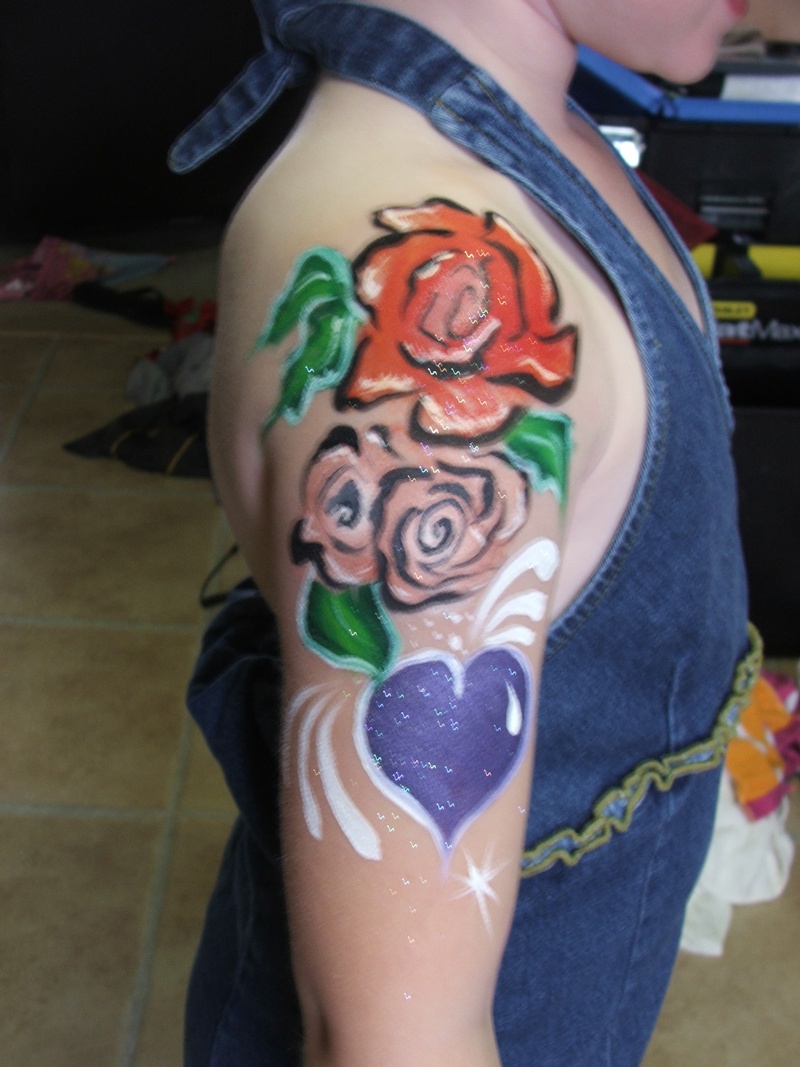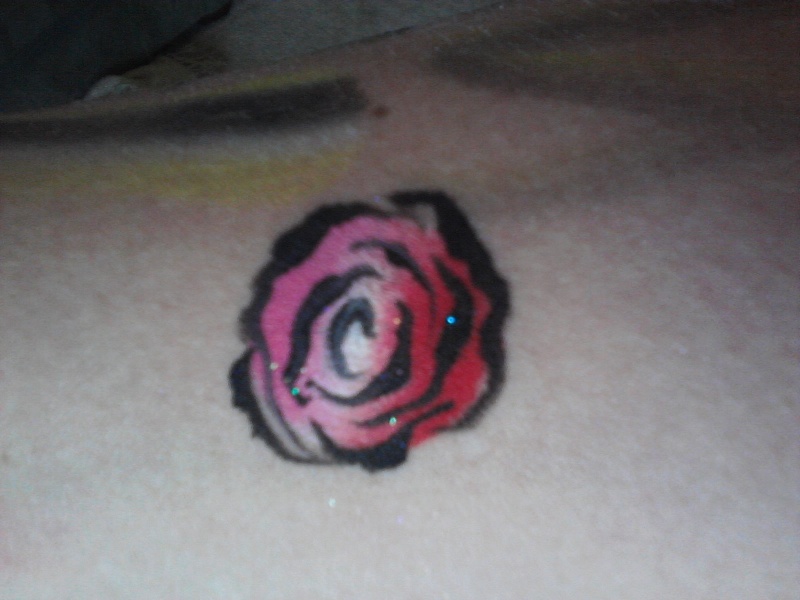 you could always try the ''bad naughty word '' rose or tattoo style roses the top ones are done with a single color on a pouncer and I rolled the sides around the edge to make some petals , the line you do like animal stripes . The second one is done with a baby cake and a small pouncer. I find thees easier
I love everyone's roses. I've only done a few. . . Luckily I saw a you tube video about them. The first one I did was fabulous! Since then they have been terrible. . .beginners luck I guess. I've been scared away from them, but all these roses make me want to practice! I think with the wicked cool step by step and all the wonderful advice, I might be able to make it look decent, or be able to tell it's a rose instead of a blob

By the way Kerrie I love your liitle tatoo rose! It looks great!
So tried a rose again. . .still looks blobish. . .the inner petals look rough on mine, I can't seem to turn the brush correctly

[img]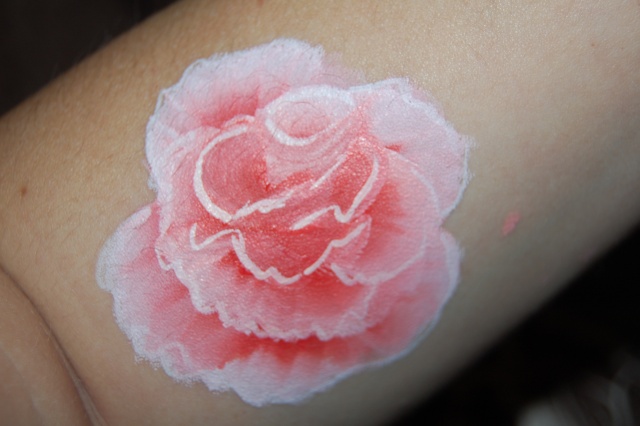 [/img]
I am coming into this on lat and skimmed through the post. I suck at roses too. I was almost in tears when I got my first split cake ( also a paradise on and all my other paints are DFX or wolfe) I watched Donna you tube video a thousand times! and could not get it! Then I tired to do it with my DFX and BAM!!!! IT was not amazing, still no Donna and not as good as many on this thread but a rose I Was really happy with. I have a big problem with paradise. It not only seems to take more water but you have to work it a lot more.
Have you checked out the video corner at Silly Farm Website? They have a great one stroke snake, dragon, flowers and possibly more.....I'm still working through all their videos, there's heaps!

caro




Number of posts

: 101


Age

: 39


Location

: Devonport


Registration date :

2010-01-13



I've seen some of SillyHeatherb's on You Tube - she makes everything look so easy!
Page 3 of 3 •

1, 2, 3

---
Permissions in this forum:
You
cannot
reply to topics in this forum