I am needing to replace my DFX Gold? From my DFX Metallic palette. http://www.facepaintforumshop.com/servlet/the-177/DFX-Metallix-Palette/Detail

Now I know this may be a dumb question but is the colour the same as the DFX Gold in the 32g? I particularly love this colour but have always thought of it more as a yellow.
I have a TAG and Wolfe Metallic Gold and they are definitely a gold. I don't need another 'gold' gold and was wondering if maybe I need to go for a DFX Metallic Yellow?
I don't have the small palette but have the dfx gold 32gr cake and to me it looks like metallic/pearl yellow.
Here is a picture with the dfx gold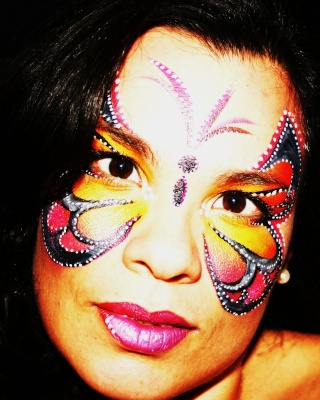 I have DFX Gold & DFX Metallic Yellow. Yellow looks like gold only brighter. I use DFX Metallic Yellow for this belly.

---
Permissions in this forum:
You
cannot
reply to topics in this forum