my girls have sports day at school this thurs and i am trying to come up with some quick easy designs in green and blue. any idea's??? can't cover the forehead cause of the sweat factor lol. my Paige (5yr) wants pouncer roses in green but not too sure how that would look hmmm brains dead after being sick all week.

Do you have a leaf one-stroke? You know, dark green/light green/white (or yellow)? You could do ordinary split cake roses with that. I'd use a dolphin or ocean split for blue roses.
Or something like this but in green or blue one-stroke? (This was a 2 minute design... I'm sure others will have much better ideas!)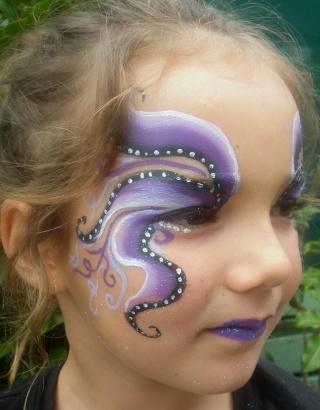 Arty-Farty Party




Number of posts

: 230


Age

: 35


Location

: VIC Australia


Registration date :

2011-06-13



My boys are in blue, and before I got into this painty world, I got one of those facepaint stick thingys - you know, that looks like a crayon. Anyway, I did a couple of blue lightening bolts down their cheeks. Told em it will help them run faster! hehe they loved it and so far have asked for them each year.
or stars might be better than roses, not the little twinkly ones, but the solid bigger ones in blues and greens in varying sizes???
thanks guy's love both those idea's. plus i have a really great star stencil i want to try out might have to think up some idea's with that. sometimes it's great having 3 kids get to stretch that art muscle hehe



Last edited by makin faces by synni on Mon Aug 29, 2011 9:35 am; edited 1 time in total
Synni Just a thought. What about glitter tattoos? Wouldn't they last better with sweating?

Peachymango




Number of posts

: 647


Age

: 64


Location

: Northern Territory Australia


Registration date :

2010-02-23



great idea for there arms but the kids luv to show off that their mum is a face painter. hell i might even send them with a pocket full of cards this year hehe

Just an idea for you... Our school gets donations from the businesses in town... like Little Caesar's pizza owner gives coupons for a free pizza slice with a small pop.... etc...
get some of those temporary tattoos and staple them to your card, and ask if they can be a donation....

I did suckers one year with another business I had....
Then like you want ... paint your kiddos... then the kids get excited to see the fp, they have the cards that have the tattoo on it... and you could even tell the school you will donate a percent to the art dept, or something. But make sure that you have a little paper saying that or put a code on the back of your card... kind of like a coupon...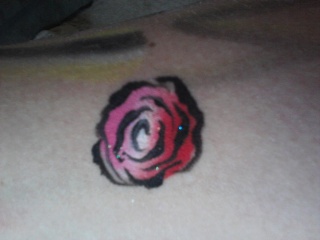 Here is a pouncer rose - just give slight spin as I lift up and finish with almost like tiger stripes in a swirl.
if you don't have a split w/ the right colors just put blue on one side and green on the other.
good idea skidz will have to do that next time.an funfactory you read my mind except i did paige's in green with rainbow leaves i think it looked more like lollies than roses though lol. kids loved it.
and this is holly my middle child she just wanted something pretty and when i was on face book something similar popped up and yep thats what she wanted.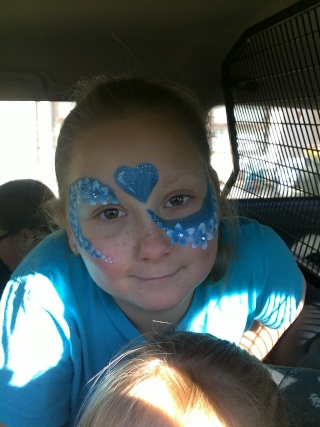 and of course no paint on the face for chelsea my eldest but she did get a green peace sign and some green flowers on her arm.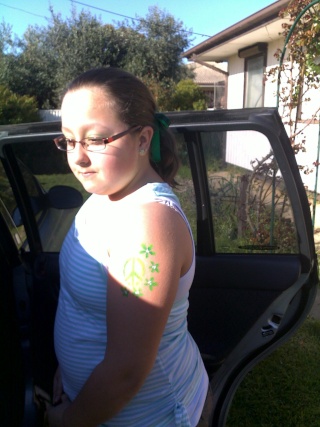 i went with some stencilled on green and blue mixed stars. the other kids there really liked them all and kept asking me if i was a face painter lol
yes yes i am hehe
ps green won yay. and blue came 3rd



Similar topics
---
Permissions in this forum:
You
cannot
reply to topics in this forum