I have tried and tried and I just can't paint a good snowflake! Help! If anyone has a photo or step by step that would be much appreciated! Thanks!
https://www.youtube.com/user/ShawnaDMakeup

I've never tried it myself but maybe this video could help you with the snowflake.
I like her design!
hope this will help for you.... easy step.... used a round brush #2
goodluck!

Thank you! Those are beautiful! Can't wait to try them!
I use a stencil.... I'm not bad at snowflakes, but most my Christmas events are high volumes of kids & I need a quick way to paint them. I do a snowy base w/ whites & blues & them sponge over a stencil, add a few dots & starbursts & I'm done.
I got my stencil from FABAIC a few years back.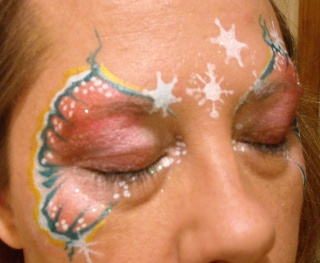 Similar topics
---
Permissions in this forum:
You
cannot
reply to topics in this forum