Spring
Winter cleaning has arrived in my household - you get to benefit from this!

These are products I'm either just not going to use or don't use anymore. The used products are great for newbies who just want to play around with some cool products without paying full price.
Shipping: I live in North America. I will ship internationally, but you're responsible for shipping costs. I will ship whatever is the least expensive way possible unless you request otherwise. I can add delivery confirmation or insurance at your request and cost.
Payment: Paypal or Square is awesome, and I will consider trades.
Ben Nye Pressed Colour Lumiere Brilliant Palette - swatched, but not used. I included close-ups of the useage so you can see. Paid $55 for this, selling for SOLD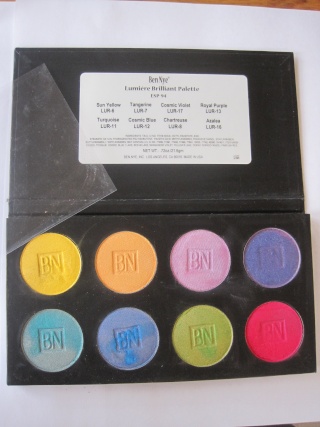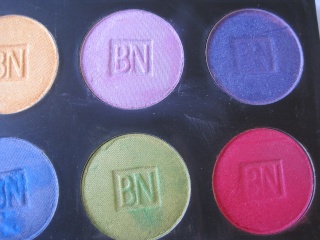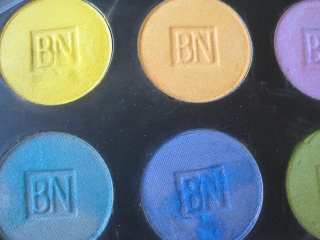 Used Snazaroo Pink. It has crumbled once and I added water and packed it back into the container. It has since cracked again. No more Snaz for me! You can see use from photo. (SOLD)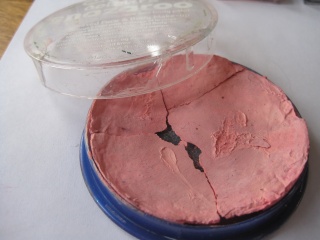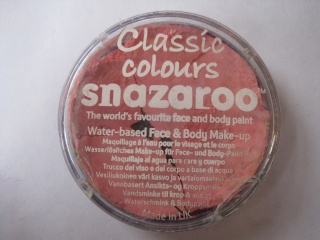 Used Old-style Arty Cakes, (they go for $9 new)
From Left to Right:
True Leaf (SOLD), Fire (SOLD)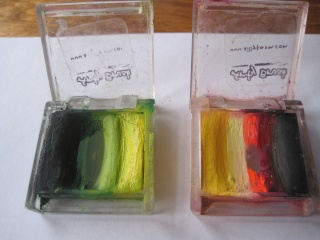 From Left to Right:
True Leaf (SOLD), Fire (SOLD), Mermaid (SOLD)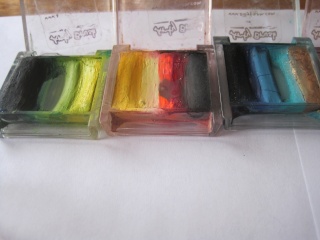 From Left to Right
Mermaid (SOLD), Pixie(SOLD), Pixie (SOLD)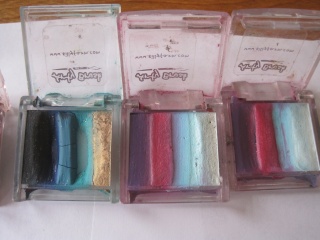 Brand New stickers - great for decorating PPF design boards and signs
Top: Jolee's Boutique Dimensional Stickers Fler Di Lis Borders 3pcs (sold)
Bottom: American Craft, Thickers, Cinnamon Foil Letter & Number Stickers, Acid Free, Archival Quality ($3)
These "thickers" have some letters jumbled, but the package was never opened. One number "3" has a tooth mark through it (stupid cats)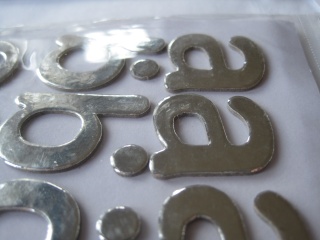 Top: American Craft, Thickers, Sprinkles Chip Board Letter & Number Stickers, Acid Free, Archival Quality ($4)
Some of the letters are jumbled, but the package has never been opened. No chew marks (stupid cats)
Bottom: Sparkly red border (sold)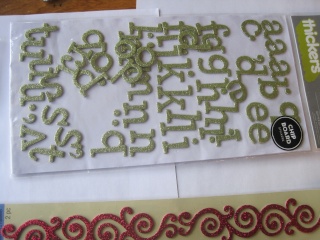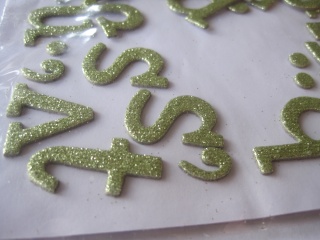 Mostly empty paint palette (SOLD)
I used this once and decided I didn't like the format. It has four little Snazaroo paint splits in it (some sparkle colors, some matte). I can wash them out if you don't want them, otherwise, just included in the price.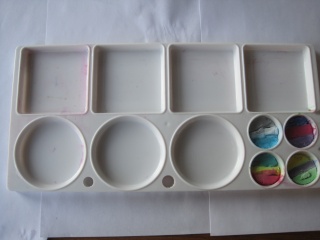 I show a full size DFx Neon rainbow for size comparison of wells (that doesn't come with the purchase).
[strike]
Diamond Fx 45g Red (SOLD)
I cut a strip out of the cake for a homemade split and one of the halves cracked. It's otherwise not really used, I just prefer other red shades.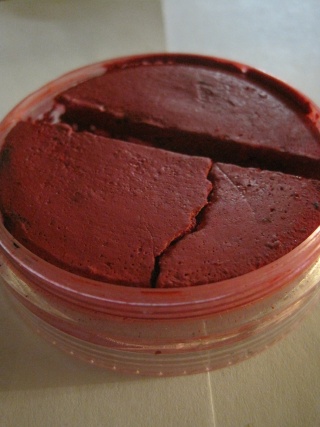 The Usborne Book of Face Painting, Paperback ($4)
A beginners guide to designs. Everything in this book can be accomplished in less than five minutes and probably easily under three minutes.
See more info here: http://www.amazon.com/Usborne-Book-Face-Painting-Make/dp/0794502369
Questions?
Last edited by TheGildedCat on Wed Mar 07, 2012 3:37 am; edited 5 times in total
Can I get the following:

Empty pallette $3.00
pink snaz $2.00
Mermaid $3.00 x2
Pixie $6.00 x2 ($5.00)
Diamond FX red $6.00
$28.00 total

Just let me know the total with shipping (33594). Thanks!
Hey Lorin,

This is what I have left on your list
Empty pallette $3.00
pink snaz $2.00
Pixie $6.00 (1)
Diamond FX red $6.00
$17 sub-total
$5 shipping <-- I am pretty sure I can do $5 shipping if the palette fits into the box at the PO, it might bump the shipping up to about 6-7 if I have to go with the next size up box. Is that okay?
$22 total (if shipping is $5)
Which email would you prefer I send the paypal invoice to?

Cheers,
Julie
That sounds great, just let me know which email to send payment to and I will mark it as gift to save you fees.
Wow! I didn't know about the gift v.s. invoice thing, thanks for the tip!
My address to use is:
julie@thegildedcat.com

Thanks!
I'm off to the post office right now.

I also sent each of you guys some little bags of random seasonal bling. =)
Just sent it, let me know if you have any questions. Thanks!
Shoot me a message when you guys get your stuff so I know it's not floating out there in the postal ether. =)
Are the Ben Nye powders still available?



Similar topics
---
Permissions in this forum:
You
cannot
reply to topics in this forum