So, I did my first belly on the weekend--a friend and there was SUCH a learning curve for me. First of all I am really sorry not to have been able to get better pictures. In the natural light I was getting a reflection off the metallic colours and with the flash everything was washed out. Any ideas for me there? The bottom was purple and top was grassy green but all the colour is LOST.
As far as the painting went, I started with the background but didn't figure things out completely so left some spaces and next time I would do more thorough sponge and sketch work. I ended up needing to go back and fill in the background and that was just wasted time. I tried to keep the design very simple. The mom has been having a hard pregnancy and i wasn't sure how long the session would last. Anyhow, here goes.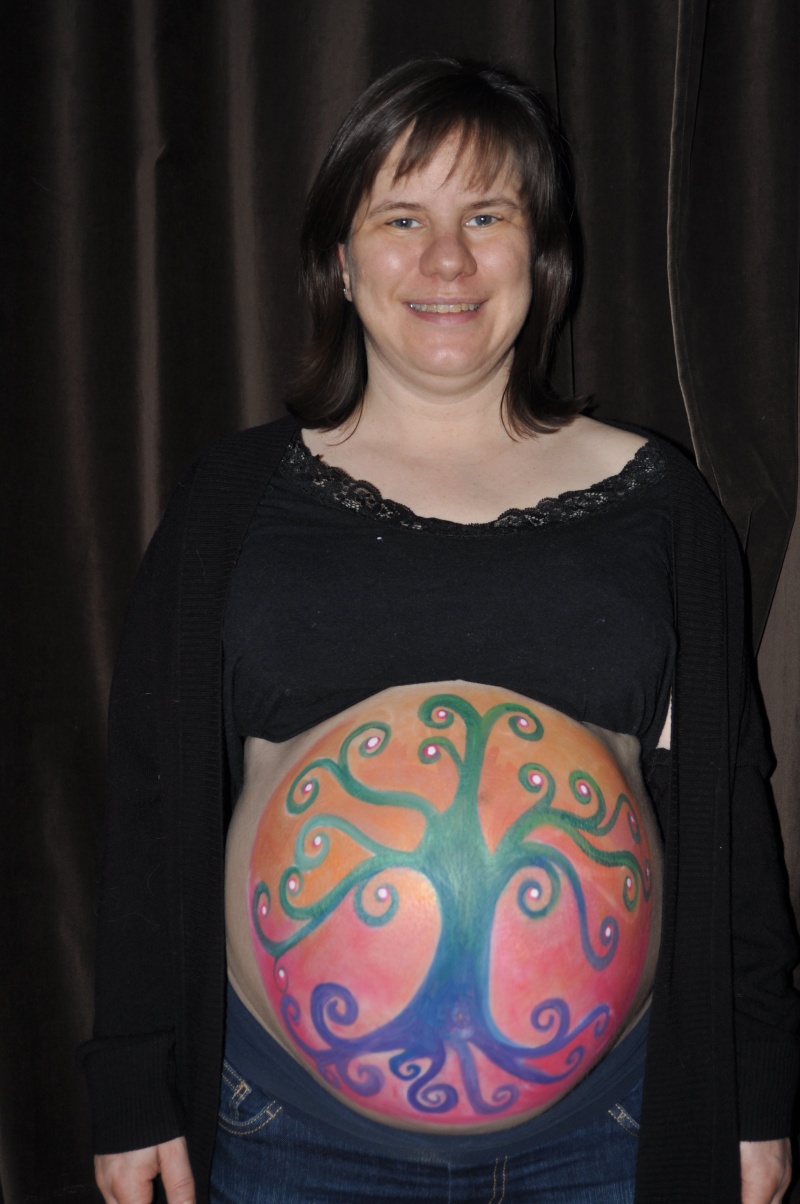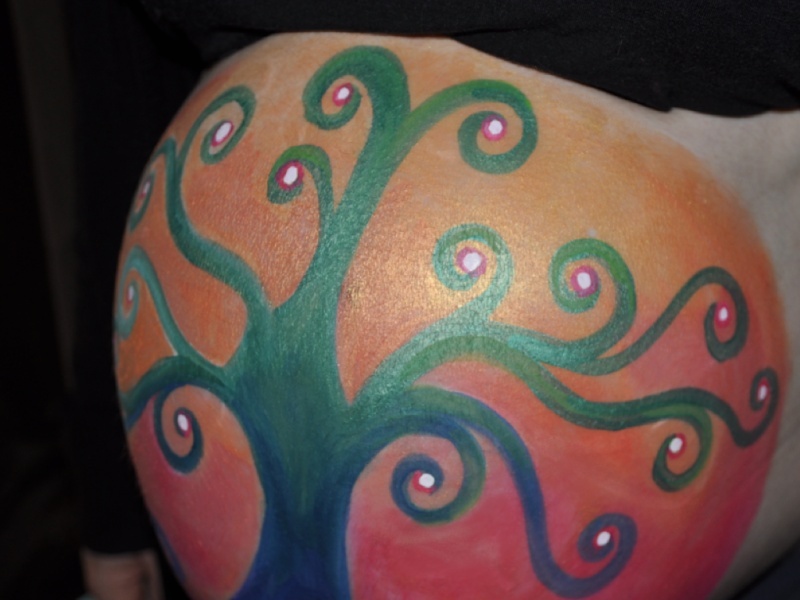 (sorry the pictures are larger than life. I don't see how to make 'em smaller.)

sara_geneve




Number of posts

: 63


Location

: Geneva, Switzerland


Registration date :

2011-09-04



I like your first one! Don't you think it's a great experience?


nancy!




Number of posts

: 1256


Age

: 50


Location

: Netherlands


Registration date :

2011-02-19



Oh! I so LOVED it! I was blissed out for the rest of the day. Thanks for saying you liked it. I see all the faults now but at the time I was just keen to finish before my model went into labour--thankfully she didn't.

sara_geneve




Number of posts

: 63


Location

: Geneva, Switzerland


Registration date :

2011-09-04



I love it, think you choose nice colours!
You might try laying the base down with a kabuki brush - super fast (about 5 minutes for the entire belly) and it also does a really nice solid base layer. After that I draw in the design with white and after that dries I go in with the top colors of the design and details. It actually goes pretty fast, I don't always fill in with white depending on the colors I am using. Outlining both the circle of the belly and the design can really help a lot too. Good job!
(I touched up the saturation, levels and blacks and here is the outcome, the saturation might be a bit too much. It is a really small image so it doesn't look great, do you have any with her holding the belly underneath? If you took any in RAW or larger format and email them to me I will touch them up for you.)
[img]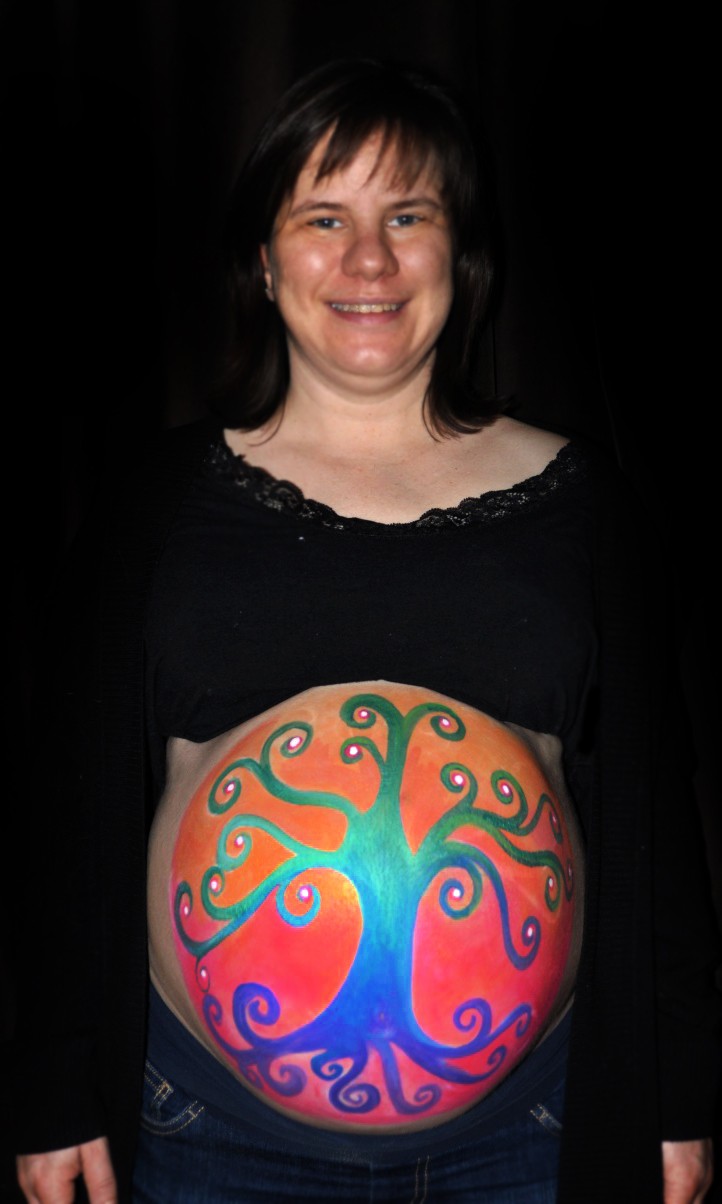 [/img]
Hi Lorrin, Thanks so much for all the input!
I did get a shot with her arms under her belly but the colours colours were even worse in that one. Thanks for trying to fix the colours. I think that I am just chalking this one up to experience and learning as far as getting a decent picture is concerned.
I am definitely going to try a kabuki next time. I am not great with sponges to begin with and often think to forgo them altogether. In any case I really appreciate all your comments and will definitely approach my next belly with more confidence and preparation!
PS a BEAUTIFUL little girl popped out of that belly this weekend!! We saw her at the hospital yesterday and she is marvelous!

sara_geneve




Number of posts

: 63


Location

: Geneva, Switzerland


Registration date :

2011-09-04




---
Permissions in this forum:
You
cannot
reply to topics in this forum