Well I know I have alot to learn, and need more work, but I wanted to post my pictures of my first bellys. One is my sister, and the other is her friend. I painted them for practice/free. I want to paint my sister again before she has the baby, but she lives so far away. I'm alittle embarassed, as I have seen all the wonderful ones everyone else has posted, and I have a long way to go.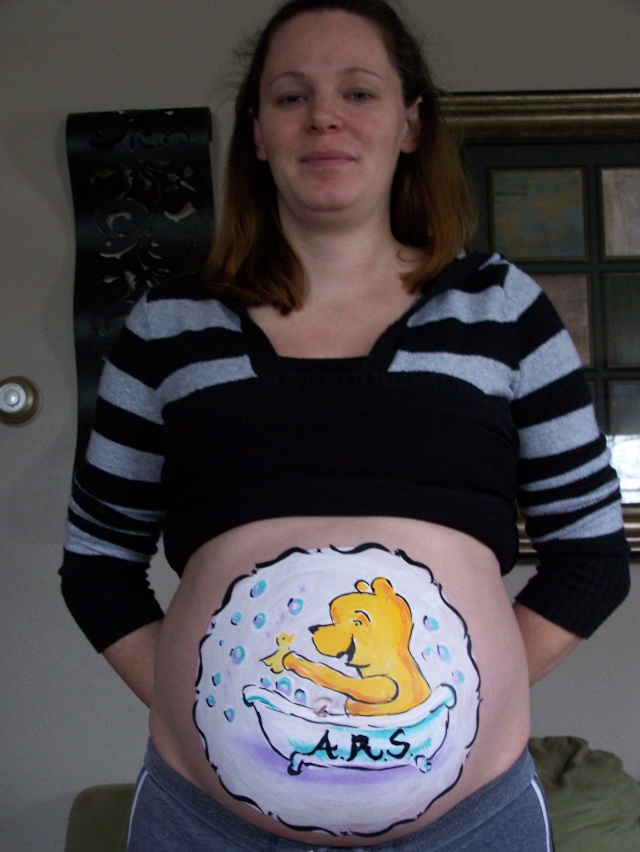 Amy

Fun! The bear taking the tubby is cute!
Great first try! You can tell you had some fun!
Thanks,
Now looking at the after pic, I think I need to make the circles bigger as well.
I did have alot of fun! It was a great experience, and I had a great time talking with them while painting. And watching as the babies would move around as I painted. It really is a wonderful experience.

---
Permissions in this forum:
You
cannot
reply to topics in this forum